Sponsors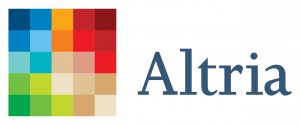 Beyond UConn – Transitioning to Life After Graduation
The Center for Career Development office at the University of Connecticut is happy to announce the first ever Beyond UConn Conference, Transitioning to Life after Graduation.
Beyond UConn is a conference for students graduating from UConn and designed to provide assistance in the world of transitioning to life after college. Students will have the opportunity to learn essential career and life skills from top employers and UConn alumni.
The conference will be held Wednesday, April 11, 2018, from 6:00 PM – 8:30 PM, in the Rome Ballroom on the UConn Storrs campus. The CCD team understands that for some, the transition may be seamless and for others it may be shocking! Our goal for this event is to provide graduating students information and general knowledge and provide awareness about what lies ahead.
Conference Schedule
Wednesday, April 11, 2018
Rome Ballroom
6:00-8:30 PM
5:30 pm – 6:00 pm Registration
6:00 pm – 6:50 pm Keynote Panel
What I wish I know – First 90 Days on the Job
7:00 pm – 7:45 pm & 7:50 pm – 8:20 pm Recurring Sessions
Navigating the Offer
In this session, you will learn best practices for negotiating salary and additional compensation benefits in a job offer. Additionally, we will give tips on how to interpret your benefits package and how to be prepared for any HR questions.
Making the Move
In this session, you will receive advice on living independently after graduation. We will discuss housing options, how to navigate transportation needs, and the essentials of auto and home/renters insurance.
Managing a Personal Budget
Personal budgeting is an essential practice to ensure you are making the best financial decision for your future, while still leaving room for fun. In this session, we will go over how to prioritize your budget and manage your spending. You will learn important tips around credit cards, taxes, and student loan repayment.
Communication in the Workplace
Learn the basics of professional communication etiquette: including emails, meetings, presentations, etc. Students will also learn tips for professional networking both in and out the workplace.
8:30 pm Closing & Ice Cream Social