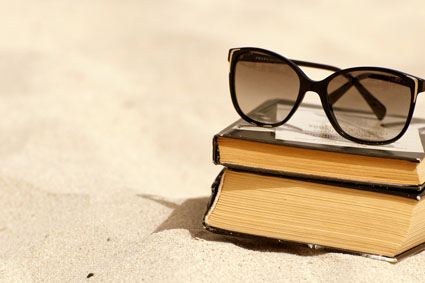 Get an internship, part-time job or volunteer position
Many students work to get internships, summer jobs or volunteering positions over the summer because all of these options allow you to build skills! You will have the opportunity to meet new people, network with new organization and gain experience! Need help on where to even look for opportunities? Check out the Center for Career Development Internship page.  In addition, after your summer position make sure to update your résumé.
Keep a routine
Jumping back into the school year after a lazy summer can be exhausting. Save yourself the trouble of adjusting in the fall and try to stick to a routine in the summer. Even if your summer isn't packed with a to-do list, create your own. Wake up at a consistent time, maybe work out, or even read a book for fun! The possibilities are endless. In addition to keeping you on schedule, a routine will help you plan out your summer to FINALLY cross off that list of places that you've always wanted to explore, trail you've wanted to hike or that contact you've always wanted to reach out to and network with.
Study for the GRE/GMAT
If you are approaching graduation, or are already considering grad school options, why not take some time in the summer to study for the applicable standardized tests?  Check out the details of the grad programs that you are interested in and see what tests if any are required for application.  Many tests are valid for up to five years, so even if you are not going to jump right into grad school, you can still take your summer free time to study up for the future.
Clean up and update your social media sites, make some new profiles
Throughout the school year it is easy to build up embarrassing pictures, posts or comments on your social media sites.  Summer is a great time to go through your social media profiles and clean up your posts to make them potentially employer friendly. In addition, if you haven't built your Linked In profile, summer is a great time to build a wonderful profile. If you are looking at how to improve your Linked In profile, the Center for Career Development has advice on that as well!
RELAX!
One of the best ways to set yourself up for your next step is to make sure that you take the time for yourself.  Even if your summer is packed with an internship, studying, reviewing your résumé and more, self-care is an important step to ensure that you are ready for your next adventure.  Whether your definition of relaxing is spending time with family and friends, or traveling or even reading a book for fun, take the time this summer to spend some time on YOU! After the school year, you deserve it!
Image credit to www.morethanatestscore.com