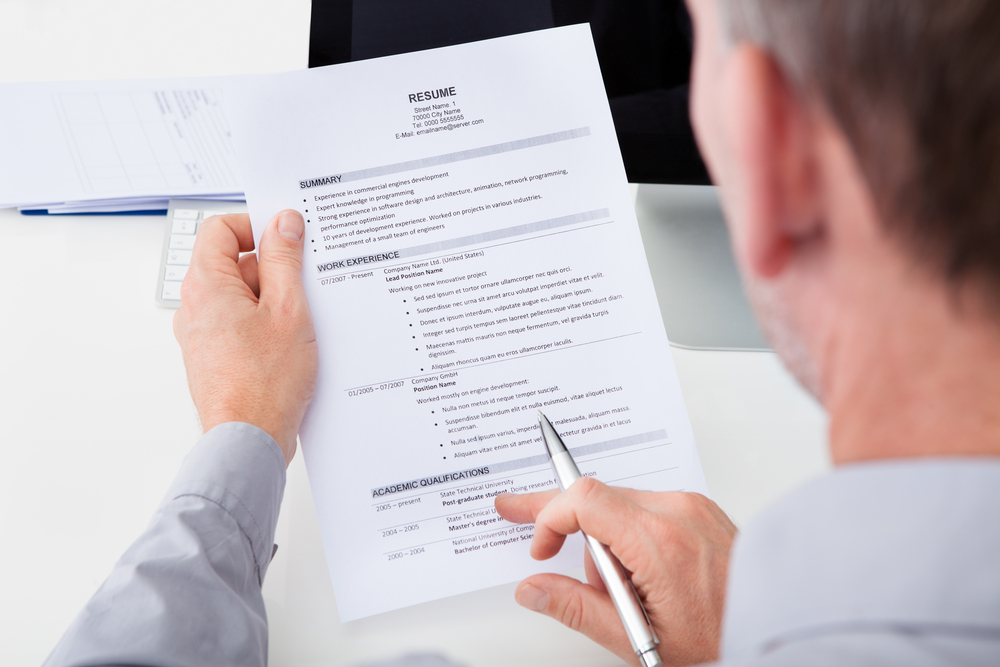 You've been applying to jobs left and right, but just don't seem to be getting the responses back that you were hoping for. Why is this, and how can you fix it?
Every day, recruiters see hundreds of resumes. How exactly do they decide who is, and who isn't, a fit for their company? According to a study by TheLadders, recruiters spend an average of six seconds reviewing a resume before they decide if the candidate is a fit or not. SIX SECONDS! This means you need to hook a recruiter's attention immediately, or risk being overlooked for another applicant. Here are five tips to make your resume stand out.
1. Be organized
First and foremost, you need to make sure the resume is organized and easy to digest. Be uniform with your format, including fonts, bolding or italics, indentations, etc. If it is hard to read, it will not be read. When Barton Associates' Director of Talent Acquisition, Jon Retchin, was asked about resume organization, he said, "My team goes through thousands of resumes each month.  If a resume isn't well organized, professional and free of 'red flags,' that candidate isn't being sent to a hiring manager."
2. Use appropriate grammar
Even if you are not applying for a job as a journalist, you may be writing emails to clients, or to your entire office. Recruiters want to know that you will be able to do these tasks without there being a spelling mistake on every line. So, have one of your friends or family members read through your resume before you send it out.
3. Include dates of previous employment
Recruiters want to know about your past work experiences, including how long you were there any why you left. Laying out as much detail as possible is very helpful. Be prepared to explain any short-term employment or gaps in the resume.
4. Include keywords to stay relevant
TheLadders study used "gaze-tracking" technology to show what areas of a resume recruiters spent most of their time on. Almost 80% of their recruiter's resume review time was spent on:
·         Name
·         Current title/company
·         Previous title/company
·         Previous position start and end dates
·         Current position start and end dates
·         Education
The rest of the time was spent looking for keywords related to the job. Because of this, candidates should spend the majority of their time perfecting these sections of their resume and be able to talk in more detail about them during an interview.
Every job that an applicant applies to has certain prerequisites, skills and experience that are required or preferred for the role at hand. When applying to a job, look at some of the keywords that are included in the description. Try to use them where they are relevant in your resume to link your resume to the role you are interested. If you are able to make that connection on paper, it is very likely the recruiter will notice it as well.
Indiana Logan, a senior recruitment consultant at the Graduate Recruitment Bureau, stated that one of the most common mistakes she sees are resumes that were clearly tailored for other roles or industries. If at the top of your resume it says you are looking for a role in nutrition, but you are applying to a sales role, the recruiter is going to assume that sales is your second (or perhaps third) option.
Recruiters are looking for candidates who are passionate about the role, company, and industry they are applying to. If the role you applied to is clearly not your first choice, the chances of you wanting to be there long-term is very slim.
5. Make yourself stand out
Indiana Logan also emphasizes the importance of standing out from the crowd. Following up is paramount. Whether it's through email, over the phone, or by connecting on LinkedIn, following up with a recruiter can mean all the difference after a long day of looking at resumes.
Although these seem like very basic tips, many applicants fall victim to one or all of them and risk getting that coveted interview spot. If you are able to follow these tips, while avoiding the common pitfalls, your chances of landing your dream job at a great company are will skyrocket!