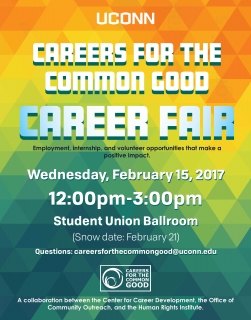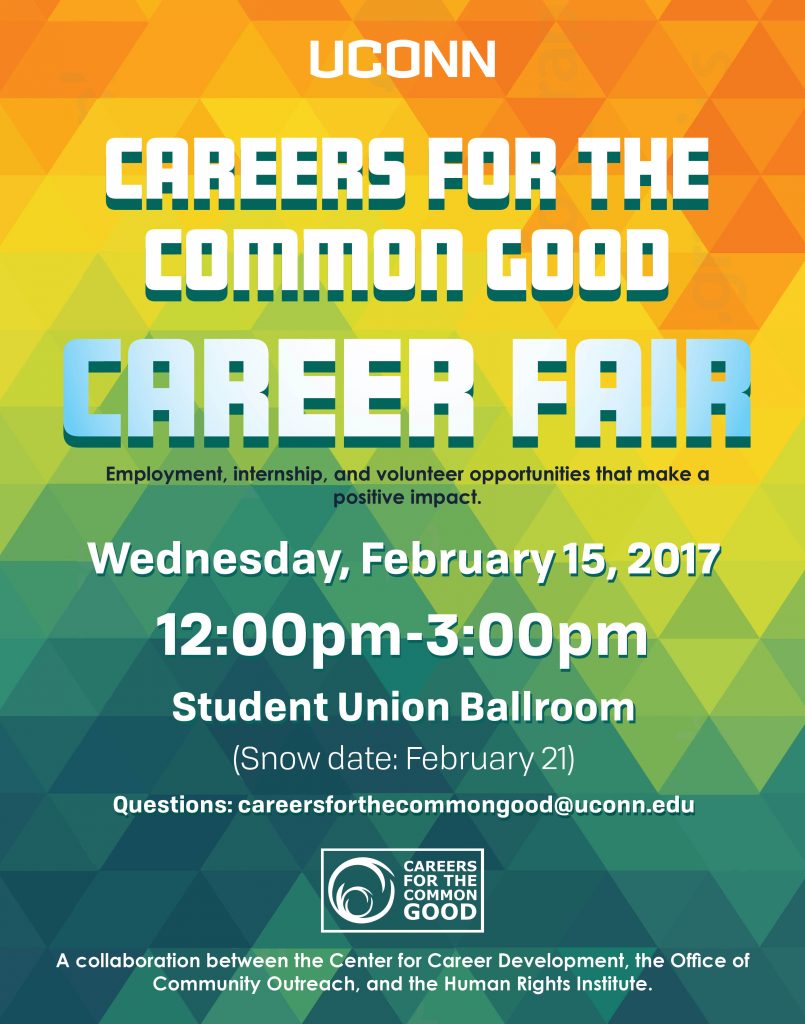 "Go into the world and do well. But more Importantly, go into the world and do good. – Minor Myers Jr.
Are you interested in a career that makes a positive impact but are not sure where to start? The Careers for the Common Good Career Fair on February 15th from 12:00 pm – 3:00 pm in the Student Union (3rd floor) is a perfect opportunity for you to explore employment, internship, and service opportunities with more than 70 non-profit organizations, social enterprises, benefit corporations and public institutions making an impact in the United States and abroad.
Some opportunities you will find at the fair include:
Full time positions with the Organizational Performance Group that will allow you to help people work together better through strategic planning, coaching, management and leadership training.
Full time internships with The New York Hotel Trades Council to help further worker's rights through the the AFL-CIO Union.
Full time employment opportunities with The Multicultural Wellness Center a non-profit mental health clinic.
Part-time internship opportunities with Access Community Action Agency in Marketing and Communications.
Full-time service opportunities with the Peace Corps, Teach for America, City Year, AmeriCorps, Mercy Corps, Health 360 and more.
To see a regularly updated list of employers attending the fair visit: