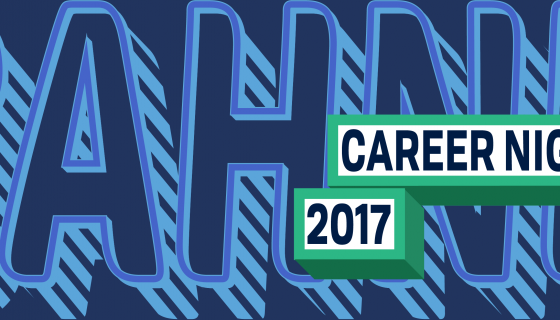 The upcoming CAHNR Career Night and Health Professions Graduate School Admission Panel programs are scheduled for next Wednesday November 1st. The Health Professions Panel will convene at 4:00 PM in Austin Room 108 and be immediately followed by CAHNR Career Night from 5:30-7:30 PM in Wilbur Cross North and South Reading Rooms.  Both programs are a valuable opportunity for all UConn students to become more knowledgeable about career options in their chosen major and field of specialization.  The Health Professions Panel is for those students seeking guidance on applying to health care related graduate school programs.  Current UConn graduate students enrolled in various UConn professional medical and health care graduate programs will share tips for navigating the graduate school application process and answer questions.  Represented health professions include: Medicine, Dental Medicine, Physical Therapy, Nursing, Clinical Psychology, and Genetics.  A light dinner will be provided for attendees following the event.  Students can pre-register at  https://goo.gl/1sBnRB.
Immediately following the Health Professions Panel, students can take the two minute walk to the Wilbur Cross Reading Rooms to attend CAHNR Career Night.  There students can meet with representatives from 56 organizations covering all CAHNR majors to discuss career options and, in many cases, have their resume reviewed for summer internships and entry-level jobs. Whether you're a freshman looking to decide on a major, a sophomore or junior seeking an internship or graduate school program, or a senior looking to start a career – the Career Night event is a moment for all UConn students in any part of their college experience to seize.
A few items to keep in mind as you prepare for and then attend the Career Night gathering of organizations:
Anticipate Career Night in Advance by polishing your résumé with a quick tune-up at the Center for Career Development's Resume Critique sessions; researching and familiarizing yourself with the organizations that will be attending Career Night (at the link: http://grow.uconn.edu/career-night/) to create a target list of those you would like to meet; and preparing a 20 second personal introduction to use that closes with a key question to ask each representative that you meet.
Be Prepared on the day of Career Night by dressing in professional business attire and carrying a padfolio with paper, pen and a copy of your résumé for each employer you plan to approach.
Navigate Career Night Successfully by establishing a rapport with each recruiter with a firm handshake and smile, and delivering your 20 second personal introduction that you state in a steady voice while making direct eye contact with the recruiter, all the while asking open ended questions that demonstrate your sincere interest in learning more about the firm; gathering business cards and informational material from each table; asking each recruiter if you can follow up with him/her after the event, remembering to thank each recruiter for taking the time to speak with you; and sending thank-you notes or emails to the recruiters you spoke with within 24 hours.
Continue your Career Development after Career Night by creating follow-up plans to contact the recruiters you spoke with to express your continued interest in his/her firm, using this opportunity to potentially get answers to inquiries you may have about the firm's application process; and reflecting on your Career Night experience while making plans to visit the Center for Career Development (Wilbur Cross Room 202) to meet with a career consultant to explore career options and learn more about the job and internship search or graduate school application process.