As we celebrate Women's History Month, it seems appropriate to celebrate these strong female leaders representing organizations that recruit with UConn! When starting your career journey, it is not only important to think about what type of role you want, or how much money you want to make, but what type of environment you want to succeed in. Below are a handful of organizations with strong female leadership, and best part, are attending our Spring Career Fair!
Enterprise Holdings, Inc. is a private holding company headquartered outside of St. Louis, Missouri. Enterprise Holdings is the parent company of rental car companies Enterprise Rent-A-Car, National Car Rental, Alamo Rent a Car and Enterprise CarShare.
Chrissy Taylor has been CEO of Enterprise since January 2020, and was handing the reins from Pam Nicholson, another female CEO from 2013 – 2019. Chrissy is is the third generation of Taylor family CEO leadership – preceded by her father, Andy Taylor and his father, Jack Taylor.
May Institute is a nonprofit organization that is a national leader in the field of applied behavior analysis, serving individuals with autism spectrum disorder and other developmental disabilities, brain injury and neurobehavioral disorders, and other special needs.
Dr. Lauren C. Solotar has served as CEO since January 2012. Prior to her promotion, Dr. Solotar served as the Chief Clinical Officer and has been with the organization since 1996.
First joining the organization in 1995, Debra Blair currently serves as the Chief Operating Officer and Interim Chief Financial Officer & Treasurer. Debra Blair has more than 25 years experience in non-profit finance and operations.
The Peace Corps is an independent agency and volunteer program run by the United States Government providing international social and economic development assistance.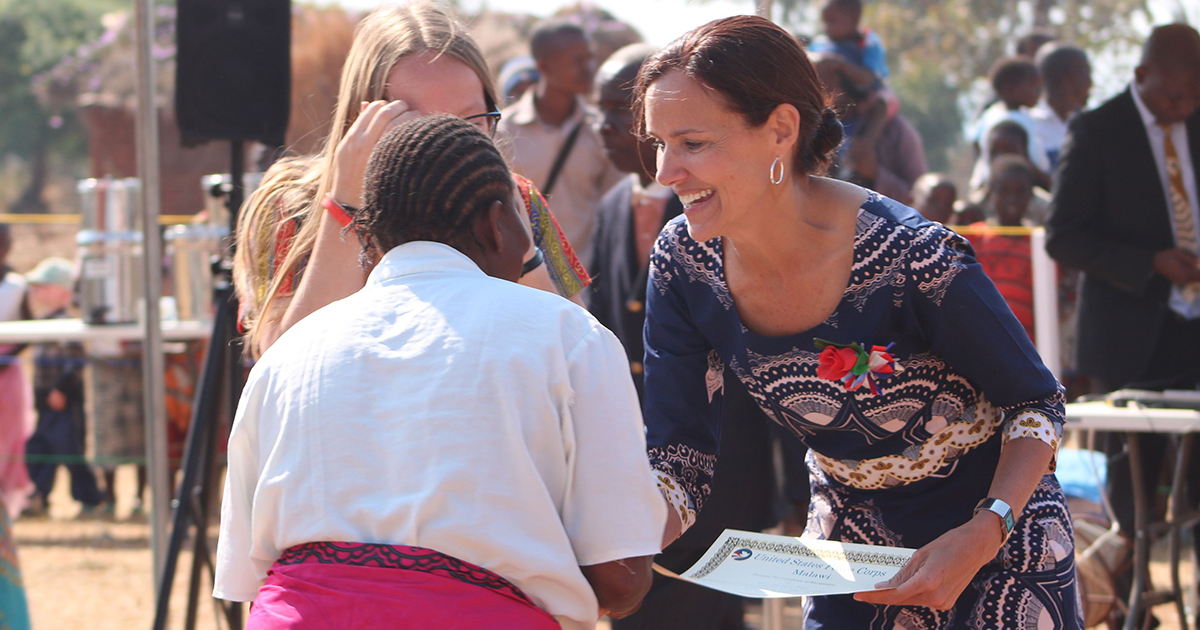 Carol Spahn currently serves as the Acting Director for Peace Corps, and previously served as the Chief of Operations in the African Region covering Eastern & Southern Africa. Carols experience with the Peace Corp started in 1994 where she was a Small Business Advisor volunteer in Romania.
With an all female executive team, Realizing Children's Strengths (RCS) Learning Center is a not-for-profit organization whose mission is to provide the highest quality of individualized behavioral and educational services for children with Autism Spectrum Disorders and other developmental disabilities. 
Denise Rizzo-Ranieri serves as the President and Co-Founder, and Chief of Design & Innovation. Denies is also the President of the RCS Board of Directors. Denise started the RCS Learning Center in 1997 and was later joined by Louis Ranieri.
Natalie Sandmann currently serves as the Chief Operating Officer. Natalie joined RCS Learning Center is 2003 as the Director of Operations for all three 3 learning centers.
Dr. Christina King serves as the Executive Managing Director since 2017. Prior to her promotion, Dr. King joined the organization in 2006 as a supervisor. She also serves on the Board of Directors.
Allison Genovese is the Executive VP of Early Childhood Programs. She joined RCS in 2008 as a Program Manager and within six months became the Clinical Director and Executive Team Member of the Learning Center.
Jennifer Rutland, Executive VP since 2017, began at RCS as a Behavior Therapist/Supervisor in 1998 before becoming the Director of Consulting in 2005.
Colleen Yorlets, Chief Clinical Specialist, joined RCS in 2007 as a Supervisor, was promoted to Assistant Director in 2010, and Clinical Director of General Consulting in 2014. 
Jessica Smith serves as the Director of Operations since 2017 for all 3 learning centers. Jessica joined RCS in 2011 as the Human Resources Representative and was promoted to Assistant Director of Operations in 2014.
Unilever was established over 100 years ago, and is one of the world's largest consumer goods companies. Their products include food & refreshments, beauty & personal care, as well as home care. Some brands included in their portfolio are
Conny Braams was promoted to Chief Digital and Marketing Officer in 2020, but has been with Unilever since 1990. Most recently, Conny was the Executive Vice President, Unilever, Middle Europe and General Manager, Unilever, Benelux where she led the complete digital rewire and marketing transformation of the region.
Ritva Sotamaa joined Unilever in 2013 as Chief Legal Officer. As a member of Unilever's Leadership Executive, she is responsible for Unilever's Legal, Intellectual Property and Business Integrity functions. In 2018 she was appointed as Group Secretary, in addition to her Chief Legal Officer role.
Leena Nair, Chief HR Officer, joined Unilever in 1992 as a management trainee. Leena has served in her currently role since 2016.
UnitedHealth Group Incorporated is an American for-profit managed health care company offering health care products and insurance services.
Patricia Lewis was appointed executive vice president and chief human resources officer, UnitedHealth Group in 2019. Patricia joined UnitedHealth Group from Lockheed Martin, where she was senior vice president and chief human resources officer.
Marianne Short serves as executive vice president, UnitedHealth Group, focusing on strategic enterprise initiatives. Previously, Marianne served as executive vice president and chief legal officer from 2013 – 2021.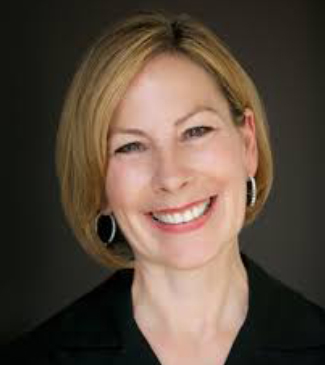 Ellen Wilson serves as executive vice president, UnitedHealth Group, focusing on strategic enterprise initiatives. Previously, Ellen served as executive vice president and chief human resources officer from 2013 – 2019. Ellen also currently serves on the board of the Walker Art Center, Boston Ballet and Bryant University.
Waterbury Public Schools is a public school system in Waterbury, CT, serving over 18,000 students.
Dr. Verna D. Ruffin has been serving as Superintendent for Waterbury Public Schools since 2018. Dr. Ruffin previously was the Chief Academic Officer for the Achievement School District in Memphis, Tennessee. 
Support women by speaking with these companies at the Spring Fair this year! As a reminder, our Spring Career Fair is March 24 from 11am – 3pm, and hosted through Handshake!