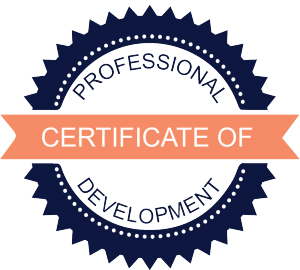 The Certificate of Professional Development exposes students to necessary career development resources, education, and experiences to ensure a successful undergraduate and post-graduate experience.
By earning a Certificate of Professional Development students:
* Build necessary career development skills
* Form valuable connections, extending their professional networks
* Stand out to employers/graduate schools
* Attend an exclusive recognition ceremony
This program is open to all UConn students, at both undergraduate and graduate level. Students have one academic year to complete all requirements. Upon completion, students must submit an "Application for Attainment of the Certificate of Professional Development."
*Completed applications are reviewed as received. The CCD office appreciates your assistance in helping us to verify certificate recipients through the submission of this application. The application deadline is April 10th, 2017.
The CCD also offers customizes Certificate programs to the following groups:
Directions for completion of the Certificate of Professional Development:
Attend five presentations throughout the academic year. A full list of presentations can be found below.
NEW! Virtual presentations are also available to be viewed for credit towards the Certificate of Professional Development by accessing CCD On Demand via HuskyCT. In order to receive credit students must watch the video and complete the assessment test.
Click here for instructions.
*Any combination of five presentations, virtual and/or in-person, will fulfill the requirement


Set up a LinkedIn profile, including a professional photo. Join the CCD LinkedIn group. To join, visit: tiny.cc/LinkedInCCD. Call the CCD for professional photo office hours.

Participate in one of the following activities:
* Internship Week
* CCD Career Fair
* Join an official Mentor Program
Questions? Please email the Certificate of Professional Development inbox at: certificateofprofessionaldevelopment@uconn.edu.
See the full list of the 2015 Certificate of Professional Development Recipients.
Below are the Spring Semester Certificate of Professional Development Events.
| | | | | |
| --- | --- | --- | --- | --- |
| Topic | Date | Snow Date | Time | Location |
| Resume Lab | Tuesday, January 24, 2017 | | 12:00 PM – 1:30 PM | CCD, Wilbur Cross |
| Internship & Co-op Boot Camp | Monday, January 30, 2017 | |  5:00 PM – 6:00 PM | Wilbur Cross, South Reading Room |
| CV, Resume, Cover Letter Overview Workshop | Tuesday, January, 31, 2017 | | 12:30 PM – 1:30 PM | Homer Babbidge Library – Class of 1947 Room |
| Internship & Co-op Fair | Wednesday, February 1, 2017 |  Wednesday, February 8 |  11:00 AM – 3:00 PM | Student Union Third Floor |
| Now What: Following Up After the Fair | Thursday, February 2, 2017 | |  2:00 PM – 4:00 PM | Wilbur Cross 202 |
| Coffee, Cookies & Consultants | Friday, February 3, 2017 | |  12:00 PM – 4:00 PM | Wilbur Cross 202 |
| Job Search Boot Camp Plus | Saturday, February 4, 2017 | Saturday, February 11 | 9:00 AM – 12:00 PM | Oak, 408 |
| Acing the Interview | Monday, February 6, 2017 | | 3:00 PM – 4:00 PM | 302, Laurel Hall |
| The CV Workshop | Wednesday, February 8, 2017 | | 4:00 PM – 5:00 PM | Oak 104 |
| Finding an Internship or Co-op | Thursday, February 9, 2017 | | 4:00 PM – 5:00 PM | 302, Laurel Hall |
| Careers for the Common Good Fair | Wednesday, February 15, 2017 | | 11:00 AM – 3:00 PM |  Student Union Third Floor |
| LinkedIn Lab | Thursday, February 16, 2017 | | 3:00 PM – 6:00 PM | HBL Undergrad Research Classroom |
| Acing the Interview | Tuesday, February 21, 2017 | | 5:00 PM – 6:00 PM | 205, Laurel Hall |
| Finding an Internship or Co-op | Wednesday, February 22, 2017 | | 3:00 PM – 4:00 PM | 302, Laurel Hall |
| Gaining a Competitive Advantage in Resume & Professional Writing | Monday, February 27, 2017 | | 4:00 PM – 5:00 PM | 302, Laurel Hall |
| Resume Lab | Tuesday, February  28, 2017 | | 1:30 PM – 3:00 PM | CCD, Wilbur Cross |
| Alumni/Student Networking Night | Thursday, March 2, 2017 | | 5:45 PM | Alumni Center |
| Crucial Elements for Effective Job Searching | Monday, March 6, 2016 | | 4:00 PM – 5:00 PM | 302, Laurel Hall |
| Resume Lab | Tuesday, March 7, 2017 | | 11:00 AM – 12:30 PM | CCD, Wilbur Cross |
| Finding an Internship or Co-op | Monday, March 20, 2017 | | 6:00 PM – 7:00 PM | 205, Laurel Hall |
| Resume Lab | Tuesday, March 21, 2017 | | 3:00 PM – 4:30 PM | CCD, Wilbur Cross |
| Navigating the Career Fair | Wednesday, March 22, 2017 | | 5:00 pm – 6:30 pm | Homer Babbidge Library – Class of 1947 Room |
| Gaining a Competitive Advantage in Resume & Professional Writing | Monday, March 27, 2017 | | 5:00 PM -6:00 PM | 302, Laurel Hall |
| Spring Career Fair | Wednesday, March 29, 2017 | | 11:00 AM – 3:00 PM |  Gampel Pavilion |
| LinkedIn Lab | Thursday, March 30, 2017 | | 3:00 PM – 6:00 PM | HBL Undergrad Research Classroom |
| Crucial Elements for Effective Job Searching | Tuesday, April 4, 2017 | | 3:30 PM – 4:30 PM | 102, Laurel Hall |
| The Negotiation Workshop | Wednesday, April 5, 2017 | | 4:00 PM – 5:00 PM | 107, Laurel Hall |
| Resume Lab | Wednesday, April 5, 2017 | | 12:00 PM – 1:30 PM | CCD, Wilbur Cross |
| It's Not Too Late: Finding an Internship or Co-op | Thursday, April 6, 217 | | 5:30 PM – 6:30 PM | 205, Laurel Hall |
| Beyond UConn (Senior Conference) | Wednesday, April 12, 2017 | | 6:00 PM – 9:00 PM | Rome Ballroom |